Hello & welcome!
doevery.day is a simple calendar & logbook for your daily practice (whether you draw, write, meditate, paint, exercise, practice guitar, sing, juggle, etc).
Here are a couple of examples:
Shawn draws every day.
Barry writes every day.
If that's something you'd like, you can sign up and start using it now! (It's free.) Or if you want to learn more, here's a comic strip that might help: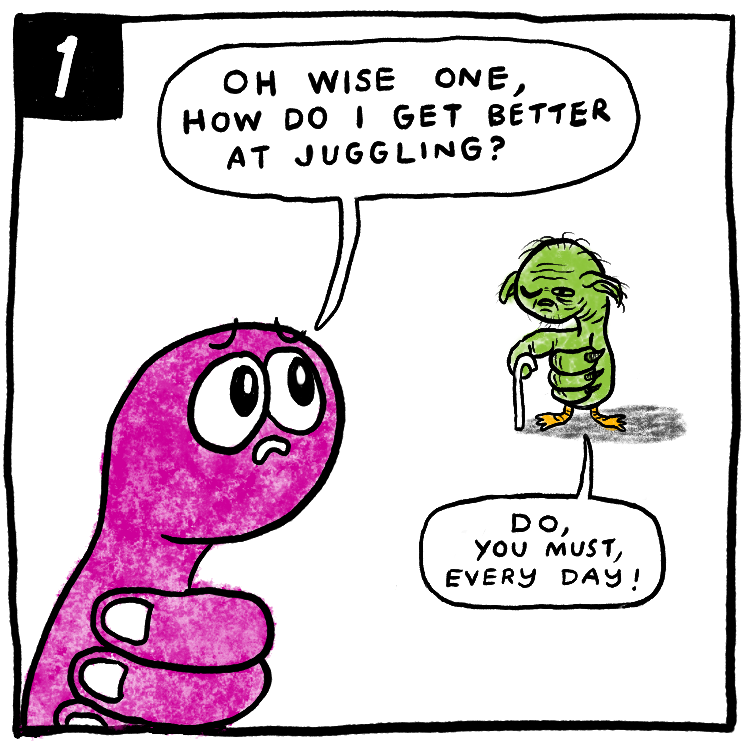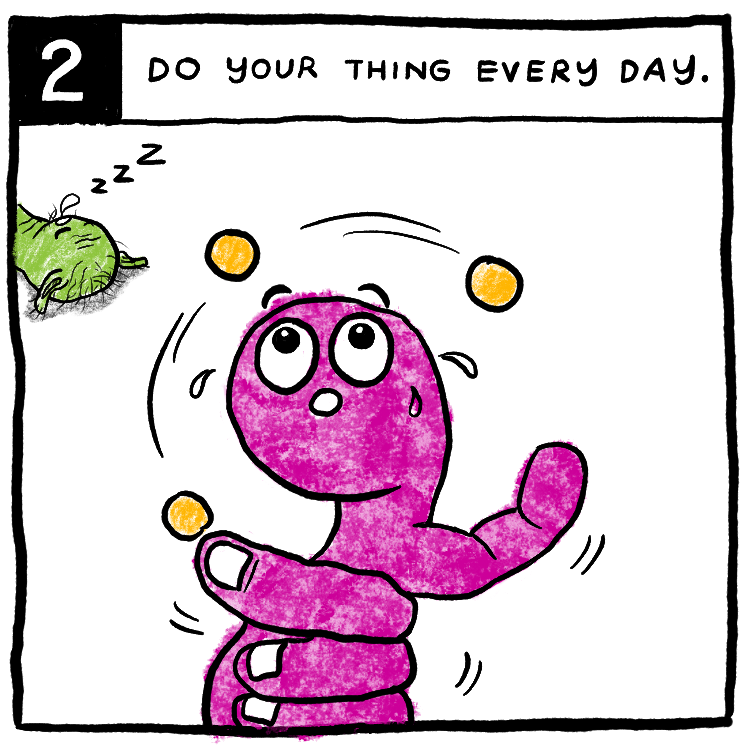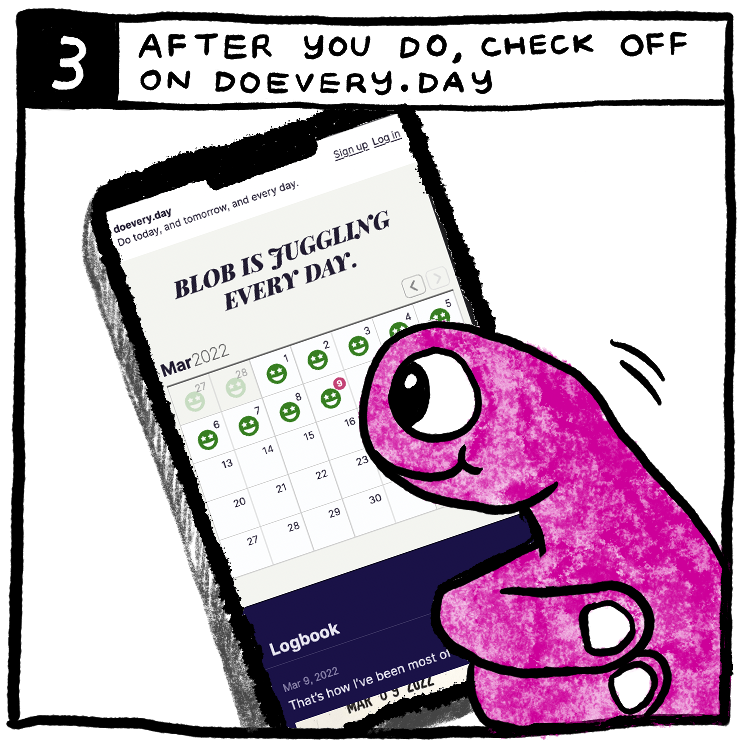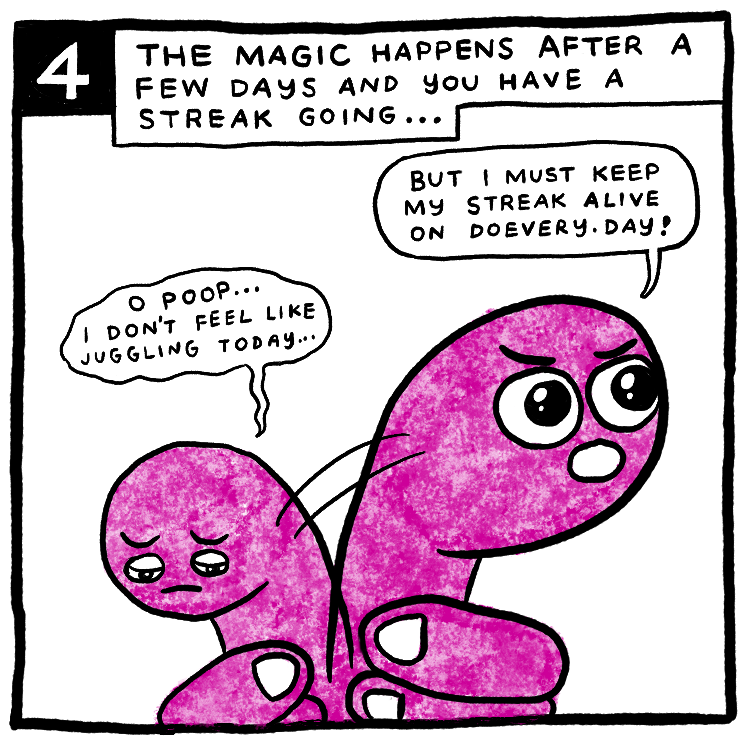 (If you think the comics are lousy, know that the artist is trying to improve by
drawing
every day.)
Well, that's our spiel for doevery.day.
Sign up
to give it a try. No hard feelings if it's not something you want—thank you for visiting anyway! (And as a consolation prize,
here's
an amusing video.)
Since you've gotten this far down the page, here's a poem Barry wrote for you:
Roses are red
Dolphins are blue
You should do every day
Do do do do do
Q. I can do all of this with a wall calendar + notebook. Why should I use doevery.day?
We found it a little challenging to keep going on our own and wanted some kind of public accountability.
With doevery.day, you'll have your own unique website that you can share with your friends, and hopefully your friends will cheer you on (and if they don't, well…). And we plan to make a few updates along the way to make it easier to interact with your friends and cheer each other on.
If you prefer to keep it private, you can, and you should!
Q. Who are you?
We're Barry from Minnesota and Shawn from Brooklyn. Both of us are dads, and we both have children, as dads often do. We're decent people (we think). We kind of know what we're doing––we came from Harvest, and we've done this before. Which is no guarantee that doevery.day is a great product, but we think it'll be good enough.
Q. How much is this? If it's free how will you make money? Will you sell my data?
Free.
We don't plan to make money off of this. It's a fun side project for us, and it doesn't require much to keep it going. Thank you for your concerns.
No, we won't sell your data. Why would we?
Q. Where's my app? I need this on my phone, you fools!
We're comfortable making web apps, and this is free, so compromises are in order. What works pretty well is to add the website to your home screen, call it Do Every Day, log in, and it should open up nicely from there. We know that the link is really old, but it's close, right? If you have a fresher instructional link to share, please do.
Q. Have a question or idea for a new feature...
Email us! We'll try our best to respond, but there really are just the two of us, and we're not on the computer that much, so please don't be mad if we take a while to answer.